J.E.M. F/X Commits to Santa Clarita with Expansion to New Facility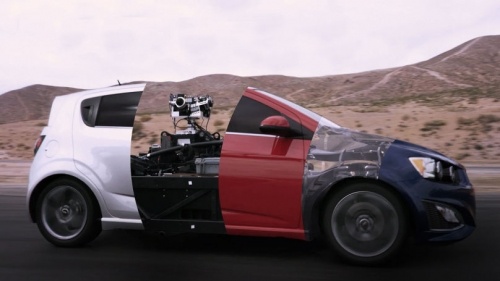 J.E.M. F/X, a member of Santa Clarita's strong and rapidly growing Digital Media and Entertainment Cluster, is expanding to a new 26K SF facility. This innovative technology firm creates highly sophisticated special effects and pyrotechnics, utilizing AutoCAD and 3D rendering software.
J.E.M. F/X's continued success dictated the need for additional space. Though they considered locations outside of the Santa Clarita Valley, they ultimately decided to stay and expand to a new facility in Rye Canyon Business Park. Many of their 25 employees call Santa Clarita home, and owners cited a highly skilled labor market and great community to live in as reasons they chose to stay, but it was assistance from SCVEDC and the city's commitment to being a good location for business that sealed the deal.
We are thrilled with J.E.M. F/X's decision to stay in business-friendly Santa Clarita and wish them much ongoing success!
Contact the SCVEDC – our business services team can help your company hit the ground running by fostering positive relationships with the city, county, state and federal agencies and officials who are essential to the economic development process, guiding your company through the available incentive and workforce training programs, and connecting you with the leading innovators in the digital media and entertainment industry cluster.
The Santa Clarita Valley Economic Development Corporation (SCVEDC) is a unique private / public partnership representing the united effort of regional industry and government leaders. The SCVEDC utilizes an integrated approach to attracting, retaining, and expanding a diversity of businesses in the Santa Clarita Valley, especially those in key industry clusters, by offering competitive business services and other resources.