The Making of a Race Car – Innovations in Manufacturing
At first glance, the modern race car doesn't appear to have undergone many changes over the past couple decades, other than perhaps a fancier paint job and different sponsors plastered across the body. But take a step further into the world of race car manufacturing, and it's clear that not only is the technology advancing, it's setting some of the trends.
Take Honda Performance Development, Inc. (HPD) for example: this Santa Clarita Valley-based company is responsible for technical operations and development of racing cars, engines, and chassis. In 2017, they entered the brand new Daytona Prototype international (DPi) under Acura Motorsports, and in 2018 debuted two new Acura models developed specifically for the category. The prototype was constructed through various testing for aerodynamics and performance under typical racing conditions before the team finally nailed a design that satisfied both performance and aesthetic standards for the brand.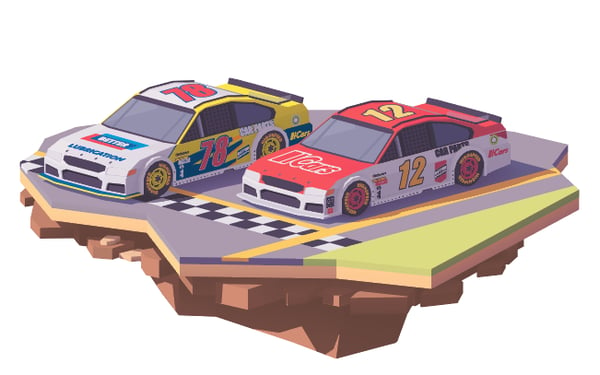 HPD isn't the only racing development company making strides in auto manufacturing; the SCV is also home to Del West, Air Flow Research Heads and SoCal Diesel; all of which manufacture high-performance engines and engine parts.
Here are a couple more trends rocking the industry right now:
3D Printing Parts
With all the buzz surrounding 3D Printing, it's hardly surprising that auto manufacturing is moving towards using the technology to gain a leg up. According to NASCAR driver Brad Keselowski, 3D printing is already making an impact in racing because of the ability to create lighter parts. Unsurprisingly, he wasn't willing to divulge specifics citing a "competitive advantage," but did mention that he feels it will completely change the sport as we know it.
Making the Shift to Electric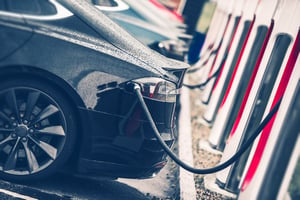 Formula E Racing relies solely on electric cars, and because current technology doesn't allow the batteries to last a full race, drivers have to swap cars halfway through. But starting next year, all Formula E cars will be required to switch to a "Gen 2" type, with batteries that hold a charge long enough to last the whole race. This could mean big strides for commercial electric vehicles in the future, as battery technology improves.
Digitization of the Supply Chain
Technical capabilities have allowed for a decentralized production, meaning lower costs and greater transparency between the different levels of the supply chain. Now that communication has improved, design, manufacturing, and delivery times have all decreased. The IoT has made it possible to bring AI and robots in to work alongside humans, speeding up production and creating more high-skilled labor jobs in the industry. Automation has also reduced the number of defects during production, and complicated algorithms allow great efficiency between the robot and human workforce.
If you're ready to take your advanced manufacturing business to the next level, we've compiled the top resources for growing here in California. Learn more about:
5 Top Challenges in Manufacturing (and how they can become opportunities)
California Resources and Incentives (to help manufacturing companies succeed)
6 Key Factors to Consider when Selecting the Right Location (that suits your short-term and long-term needs)
Download your FREE copy of Strategic Methods to Accelerate Your Manufacturing Business in California TODAY!
The Santa Clarita Valley Economic Development Corporation (SCVEDC) is a unique private / public partnership representing the united effort of regional industry and government leaders. The SCVEDC utilizes an integrated approach to attracting, retaining and expanding a diversity of businesses in the Santa Clarita Valley, especially those in key industry clusters, by offering competitive business services and other resources.