Two SCV Companies Expand Operations
Accurate Freight and Covercraft, two Santa Clarita Valley (SCV) companies, commit to the region and expand their operations into larger facilities. They are the first tenants in the recently completed Phase 1 of IAC Commerce Center, located off Highway 126 in the SCV.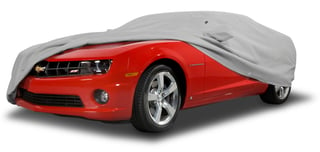 Covercraft, a manufacturer of premium quality exterior and interior protection products for automotive, powersports and RF applications, leased 64,732 square feet and will use the space to manufacture and distribute premium vehicle covers and other custom-patterned products. CBRE's Matt Dierckman represented the tenant.
Accurate Freight, represented by Yair Haimoff of NAI Capital, is a full-service transportation company active regionally and nationwide. The company leased 52,063 square feet at 29115 Avenue Valley View.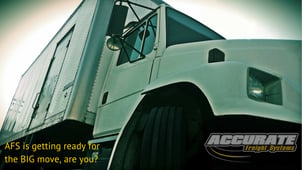 These announcements are great news for the Santa Clarita Valley, where numerous industrial developments are currently under construction. More and more companies are realizing that the region is a great location for business. The Santa Clarita Valley has more space for businesses to grow than locations in the San Fernando Valley and Los Angeles Basin. There are nearly 30M SF of state-of-the-art industrial and commercial facilities in the SCV and another 8M SF of future land development is approved. Current and future commercial developments include:
IAC Commerce Center located adjacent to the Valencia Commerce Center includes gross leasable area (GLA) of 1.3M SF with occupancy in its first phase beginning now


Gateway V part of the Valencia Commerce Center includes GLA of 625,000 SF, available for immediate occupancy


Southern California Innovation Park (SCIP) (Formerly Mann Biomedical Park) has existing GLA of 612,075 SF and is entitled for additional expansion of 900,000 SF!= This development is ideally suited for companies in bioscience, medical device and high-tech industries=
Needham Ranch will include 4M SF over 145 acres (net), with Phase 1 building occupancy expected in Q4 2018


Vista Canyon a mixed-use development of 1M SF will include 1,100 residential units, 650,000 SF of office space, 165,000 SF of commercial/retail development, 200 hotel rooms, a metro link and a bus transit facility. Occupancy of Vista Canyon is expected in Q2/Q3 of 2018.
Related: IAC Commerce Center Celebrates Completion of Phase 1
Contact the SCVEDC – if you're looking to relocate, expand or get started, our business services team provides consultation and assessment that is professional, unbiased and confidential, giving you a one-stop resource center to support you through your relocation or expansion journey to the Santa Clarita Valley.
The Santa Clarita Valley Economic Development Corporation (SCVEDC) is a unique private / public partnership representing the united effort of regional industry and government leaders. The SCVEDC utilizes an integrated approach to attracting, retaining and expanding a diversity of businesses in the Santa Clarita Valley, especially those in key industry clusters, by offering competitive business services and other resources.