Millennials and Startups in SCV


We've discussed before how Santa Clarita is one of the top tech areas to watch in LA and OC and a hot place for startups to call home. Considering millennials are outpacing former generations in the number of businesses being started and their current exodus to the suburbs, it's no surprise that we've seen a resurgence in the interest in startups locally.
Although most startups won't grow to giant corporate proportions, they play an important role in our economy and lifestyle. Millennials in particular are drawn to starting their own companies because of the potential for work-life balance and social impact, and many are finding that SCV has created an ideal environment for both new and established businesses to thrive.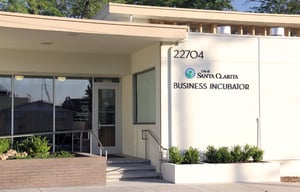 Availability of Local Resources
Because of the strong network of business owners who call SCV home, the community has developed a substantial set of resources to foster an environment of small business success.
Among those is the Santa Clarita Business Incubator (SCBI), which launched about five years ago with the aim of helping startups in both the tech and creative arenas through offering low-cost office space, conference rooms, mentorship and networking opportunities, and customized trainings. At the end of 2018, three companies had already completed the three-year program and have decided to stay in Santa Clarita due to the connections made and access to a highly skilled local workforce.
Innovate SCV is a partnership launched by the SCVEDC and the SCBI to help local entrepreneurs build a strong foundation to grow upon, no matter where they are in their business process. From hosting Startup Weekend SCV where developers, designers, and entrepreneurs can network and pitch their ideas as well as get coaching and listen to speakers, to Google's Startup Grind SCV Chapter where successful entrepreneurs jump into an intimate setting to share their story and participate in a Q&A, Innovate SCV offers access to multiple opportunities for startups to get the help they need.
Strong Community Support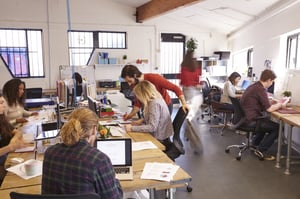 Aside from the local business incubator and Innovate SCV, the valley is also home to a strong community of businesses leaders that wants to help the next generation succeed. SCV Startup is a local tech startup community that helps launch new ventures using a unique curriculum paired with mentorship from local teachers. Events feature opportunities to connect with venture capitalists and angel investors before pitching, and they even offer a co-working space as well as training and strategies for more established companies.
As of 2018 we were also initiated into the Los Angeles Pitch Globally Media Chapter, which offers a Shark Tank-style pitch event for startups and tech companies to introduce their business to potential mentors. Winners have the opportunity to meet one-on-one with a panelist and the chance to pitch to Silicon Valley angel investors.
Are you ready to grow your business and enjoy a higher quality of life? Contact the SCVEDC to learn more about how the Santa Clarita Valley can help your company succeed.
The Santa Clarita Valley Economic Development Corporation (SCVEDC) is a unique private / public partnership representing the united effort of regional industry and government leaders. The SCVEDC utilizes an integrated approach to attracting, retaining and expanding a diversity of businesses in the Santa Clarita Valley, especially those in key industry clusters, by offering competitive business services and other resources.