2018 - Live, Work, Play in SCV
January – a time to reflect on the previous year's successes and set goals for the new year. 2017 was an exceptional year for the Santa Clarita Valley economy, and 2018 promises even more positive growth! Here are seven reasons for optimism: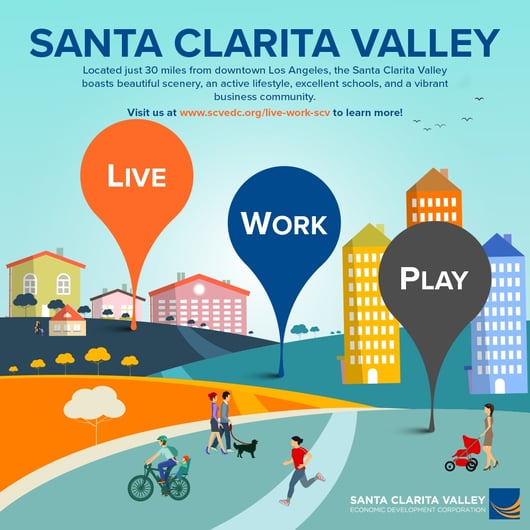 So, by now you know – if you're not already living, working and playing in the Santa Clarita Valley – you should be! #LiveWorkPlay SCV.
The Santa Clarita Valley Economic Development Corporation (SCVEDC) is a unique private / public partnership representing the united effort of regional industry and government leaders. The SCVEDC utilizes an integrated approach to attracting, retaining and expanding a diversity of businesses in the Santa Clarita Valley, especially those in key industry clusters, by offering competitive business services and other resources.