Is SCV LA County's Best Bet for HQ2?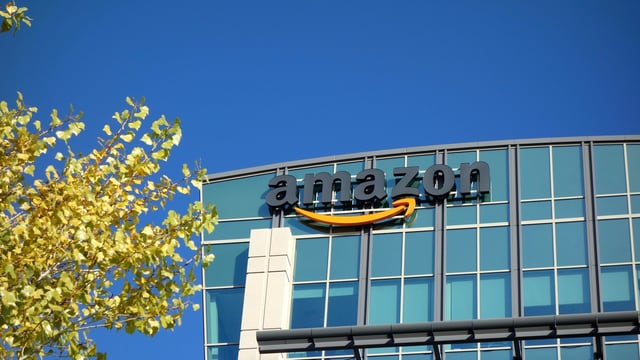 According to a recent article in the San Fernando Valley Business Journal, the Santa Clarita Valley (SCV) could be Los Angeles County's best hope for catching Amazon's attention for its second headquarters, aka Amazon HQ2. With millions of square feet of developable land, a long list of money-saving business incentives, and a fast-growing economy, the SCV has already made its mark as a great location for business.
Last month, the e-commerce retailer publicly announced that it was inviting proposals from the country's major metropolitan areas on potential sites where the corporation could create a second headquarter campus, ideally similar to the existing HQ in Seattle. This new campus will employ over 50,000 workers in high-paying jobs and will help Amazon handle the rapid growth it is expecting over the next decade.
The Santa Clarita Valley Economic Development Corporation (SCVEDC) is joining forces with the Los Angeles Economic Development Corporation (LAEDC) to present a strong proposal to Amazon which includes several other potential sites in Los Angeles County. Formal proposals are due Oct. 19.
"We certainly are participating in this process, and believe that the Santa Clarita Valley is a leading location in the L.A. region, given the availability of land, workforce and business friendliness," said Holly Schroeder, President & CEO of SCVEDC.
Amazon is seeking up to 8 million square feet of commercial buildings that are sustainable, fiber-connected, close enough to walk between and situated on 100 developable acres.
Amazon's ideal location would also include a highly skilled labor force from which it can hire 50,000 new employees, particularly software development engineers. The region would also require the housing and infrastructure to support the workforce, plus good public transportation including rail lines.
Another requirement dictated by Amazon is that the site be within 30 miles of a population center with at least 1 million people, within 45 minutes of an international airport and be located near major highways. Finally, the community should have an excellent quality of life and offer culture, education and recreation opportunities.
In what they are calling a "critical decision driver," Amazon is asking for substantial incentives from state and local government. In exchange, Amazon touts its current 33-building campus in Seattle which has created $3.7 billion in buildings and infrastructure, 40,000-plus jobs, $43 million for the city's public transportation system and 233,000 hotel rooms occupied last year by visitors and guests. Additionally, the company says its presence has brought $38 billion of investment into the local economy, 53,000 jobs and numerous Fortune 500 companies or division headquarters.
So what does the Santa Clarita Valley have to offer that makes it unique? Land, a highly-skilled workforce, and an excellent quality of life.
The SCV currently has about 8 million square feet spread over several new and existing business parks.
New developments include the Center at Needham Ranch with 4 million square feet, Southern California Innovation Park, with about 1 million square feet; and Valencia Commerce Center with another 3 million square feet.
Newhall Ranch, a new development by FivePoint that was recently re-approved by Los Angeles County Supervisors, is another option. This community will be one of the most sustainable master-planned communities in the nation and will ultimately create more than 20,000 new homes for the Santa Clarita Valley, along 11.5 million square feet of office and industrial space.
Santa Clarita's educated workforce makes it a strong contender for any company. The SCV also boasts many exceptional choices for elementary, middle school, high school, and higher education, along with workforce development and training programs offered through College of the Canyons.
A variety of entertaining activities make the Santa Clarita Valley not just a good place for business, but a good place to spend free time. Numerous outdoor recreation areas including many beautiful parks and trails are sure to satisfy athletes and nature lovers. Those who are more "indoorsy" might enjoy some of the many shopping, dining, and cultural activities like live theater and music.
Amazon has made it clear that incentives are a big part of the selection process. In Santa Clarita Valley, business incentives exist in the form of a lighter tax burden. There are several cost advantages to doing business in the Santa Clarita Valley. Santa Clarita has lower business tax rates and fewer utility user taxes than nearby Los Angeles, Palmdale, Pasadena, and San Fernando. Lower taxes are just one example of the City of Santa Clarita's pro-business attitude.
Schroeder is aware that California has the perception of being not particularly business-friendly, and part of the work of the SCVEDC is to dispel that myth.
"California has been labeled as not being business friendly," Schroeder said. "So, we need to overcome that perception. I think a company like Amazon will consider other factors. We need to emphasize the entirety of the package – the cultural element that would contribute to their success if they were in the L.A. region."
Whatever happens, the SCVEDC is happy to have the opportunity to draw national attention to the region. Many businesses have chosen to locate their companies in the SCV because it is a great place to live, work and play. The Santa Clarita Valley is a good location for business, but beyond that, it offers its residents an unmatched quality of life.
If you are wondering if the Santa Clarita Valley could be the right location for your business, contact the SCVEDC – our business services team can help your company hit the ground running, by fostering positive relationships with the city, county, state and federal agencies and officials who are essential to the economic development process, guiding your company through the available incentive and workforce training programs, and connecting you with your peers in your industry cluster. SCVEDC is your one-stop resource for help in growing your company!
The Santa Clarita Valley Economic Development Corporation (SCVEDC) is a unique private / public partnership representing the united effort of regional industry and government leaders. The SCVEDC utilizes an integrated approach to attracting, retaining and expanding a diversity of businesses in the Santa Clarita Valley, especially those in key industry clusters, by offering competitive business services and other resources.