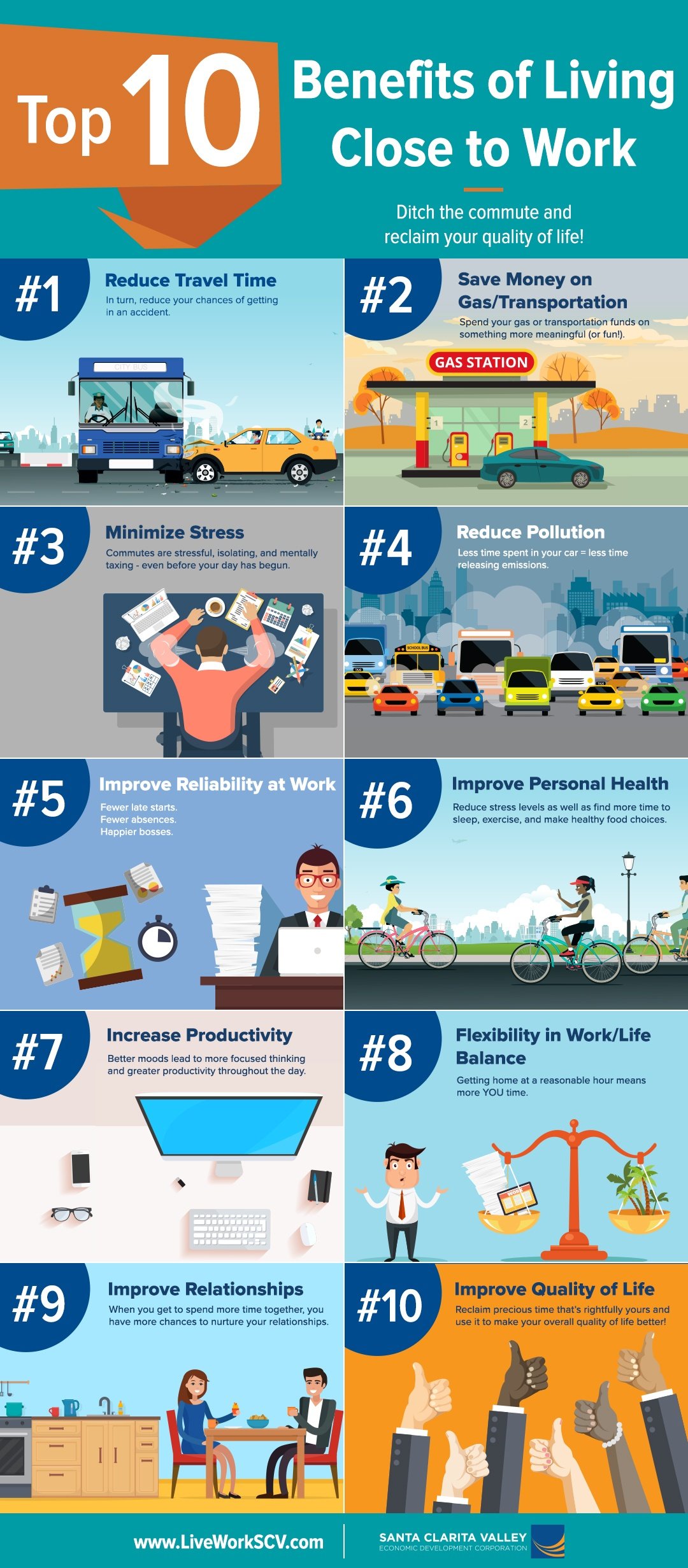 The Stress Isn't Worth It! 10 Benefits of Living Close to Work
Think about how long your workday is. If you're counting the hours from the minute you sit down at your desk, you're doing it wrong.
Your workday really starts the second you leave your home, and lasts until you're back through your front door. Yes, you may only spend eight or nine hours in the office, but once you factor in the commute, what's the grand total?